Can you help us test our website?
May 2017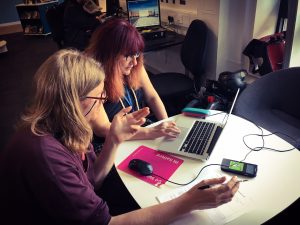 We are looking for volunteers to help us test and develop our website – either in person or online.
We are running a session in Higher Broughton on Tuesday 16th May between 12.30pm and 3.00pm, where volunteers will be asked to use the website and give us their views. This should take about 30 minutes.
If you would like to take part in the testing sessions, or want more information, please contact us
If you can't make it to the testing sessions, we would also appreciate your feedback on our website via our online survey. It only takes a few minutes to complete and would be a big help to us in shaping future development of the site.
To take part in the survey, please explore our website and then click here